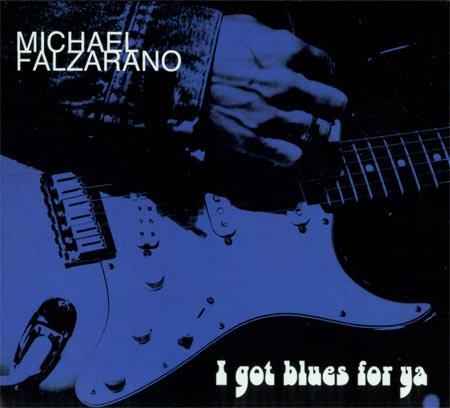 Year: 2014
Woodstock Records




I got blues for ya...

Michael Falzarano & Extended Family

4th Solo CD

12 great songs

The Night King Curtis Died, I Got Blues For Ya, I Never Think About You, Snake Box Boogie, Big Fish, We Got A Party Going On, Good Good Lovin', Crossroads Avenue, The Devil's Gone Fishin', Death Don't Have No Mercy, Trouble, Let's Work Together

Guitarist/singer/songwriter Michael Falzarano has been a working musician for the past 40 years and was a member of the legendary band Hot Tuna. He has has been touring and recording with the seminal cosmic outlaw country band The New Riders of the Purple Sage. On his new CD, he's Back to Blues Roots... original tunes and more...

Special guests, Vassar Clements, Professor Louie & The Crowmatix, Kerry Kearney, Barry Mitteroff, Jason Crosby and more...